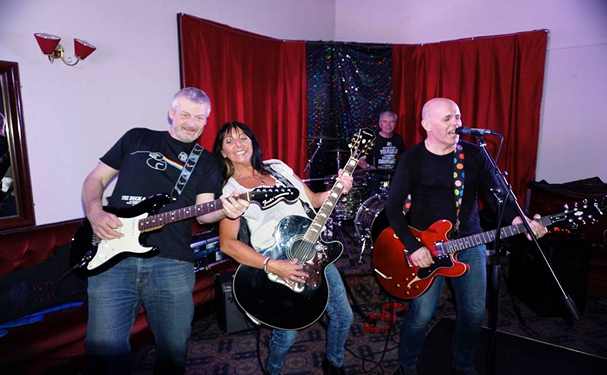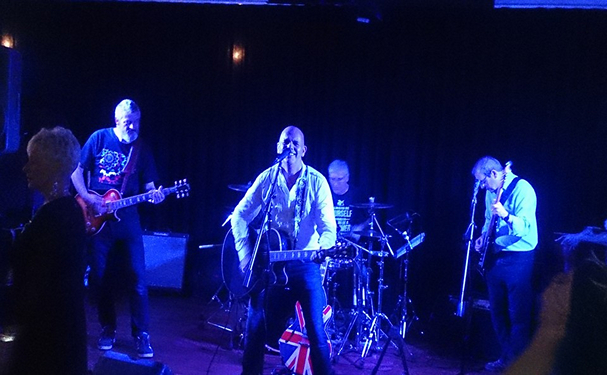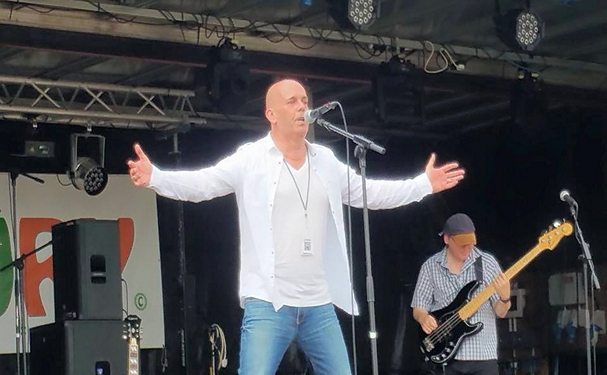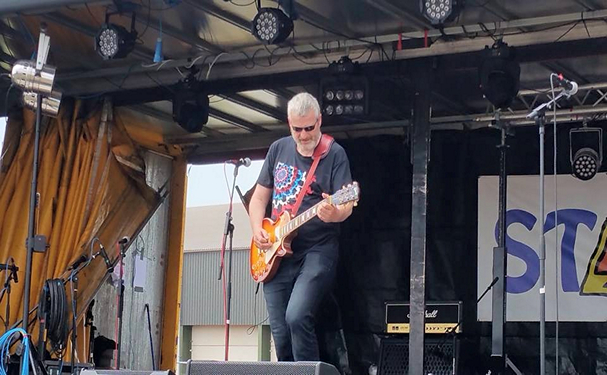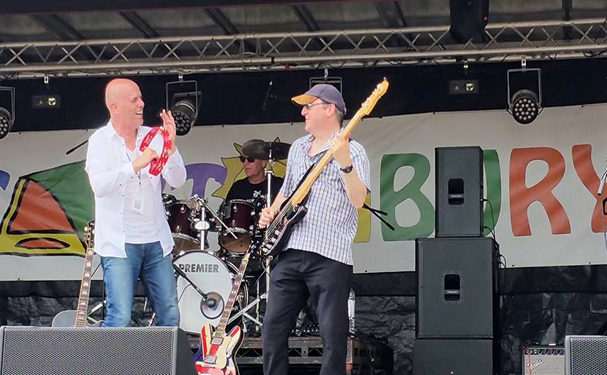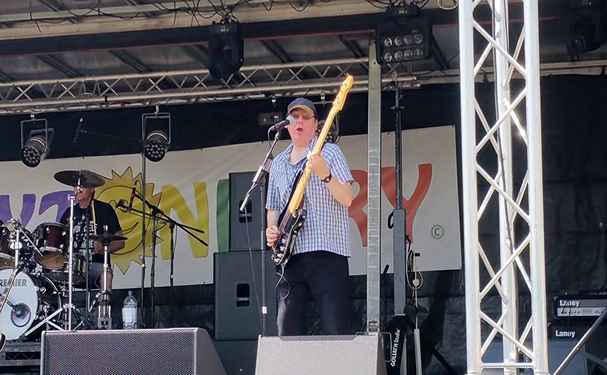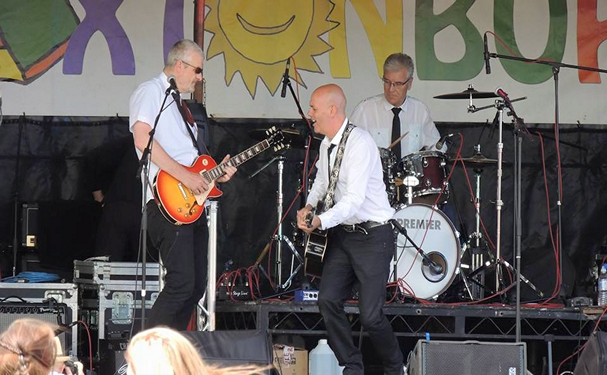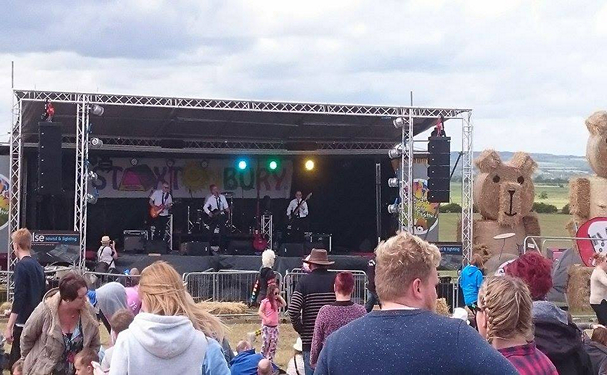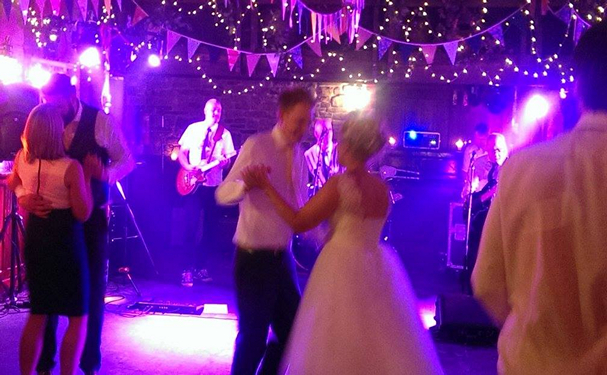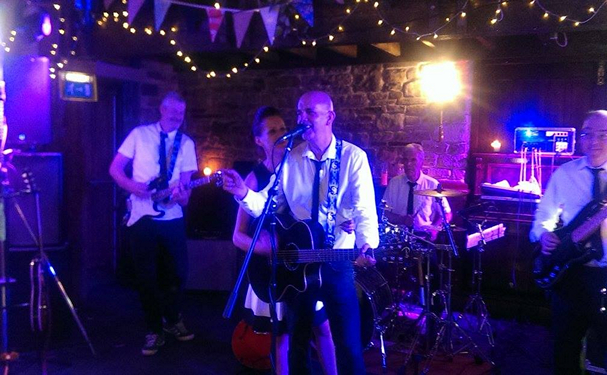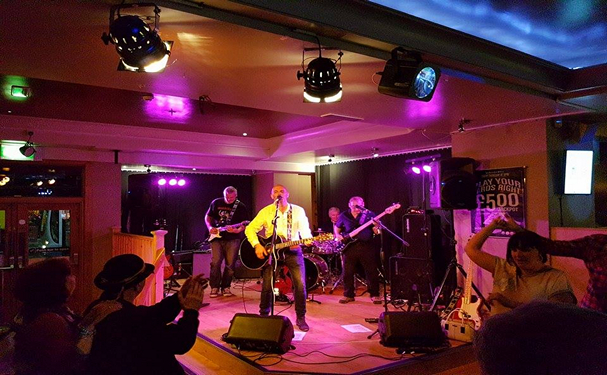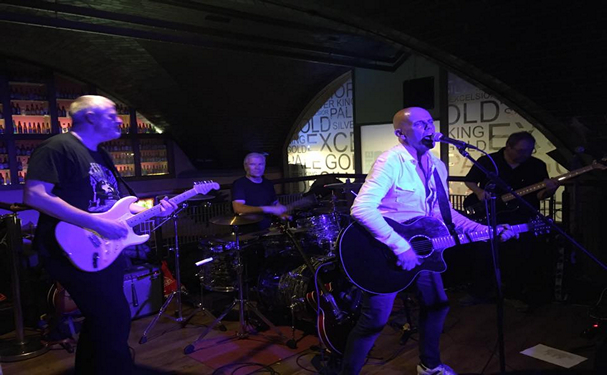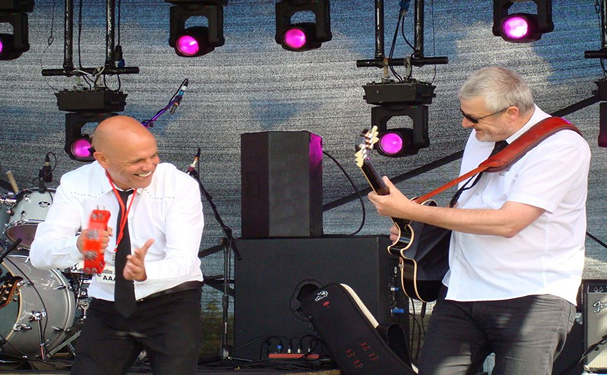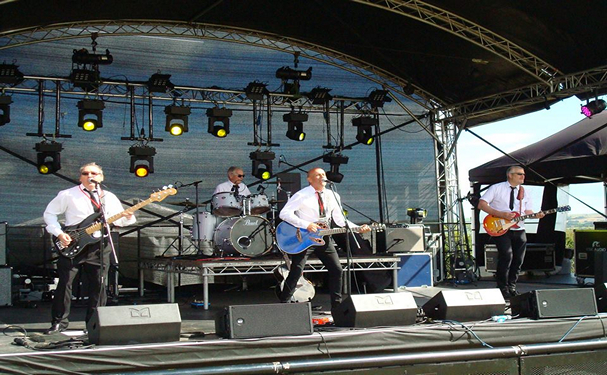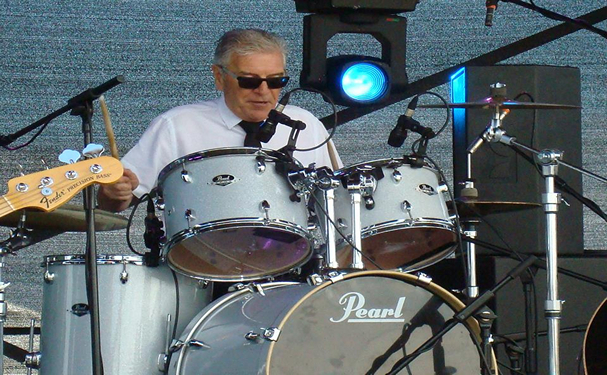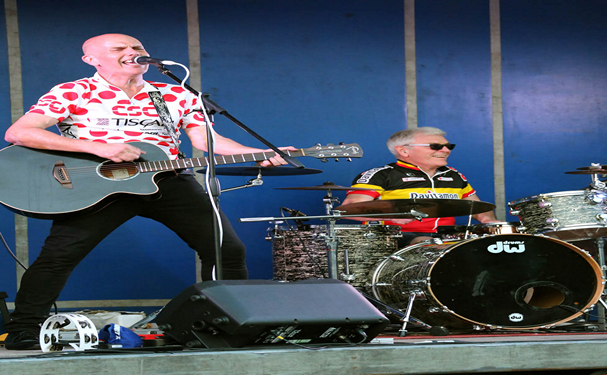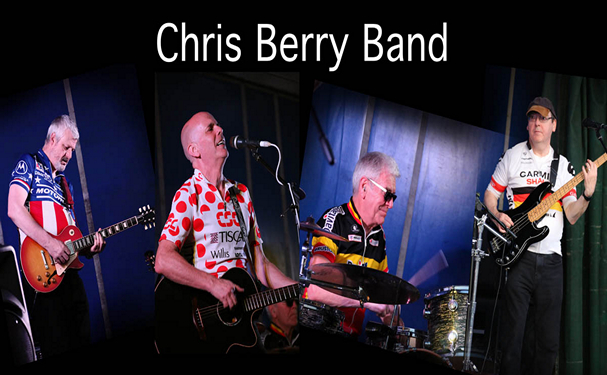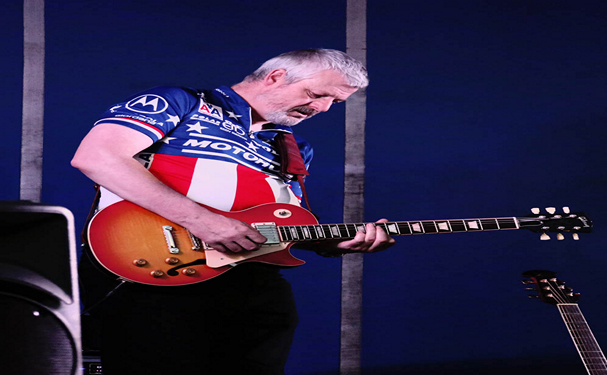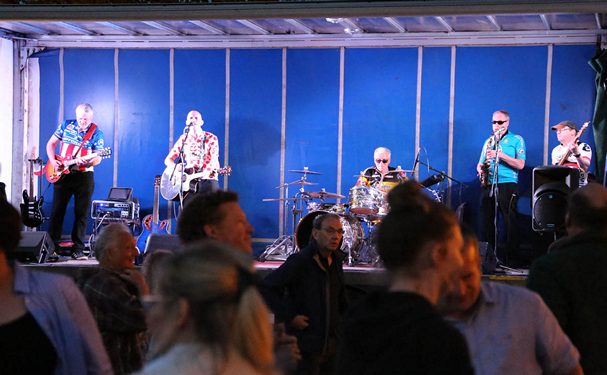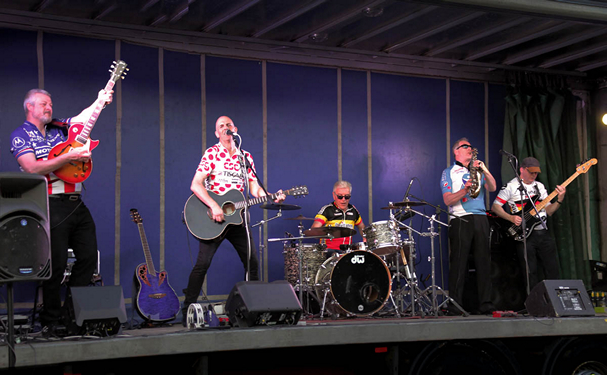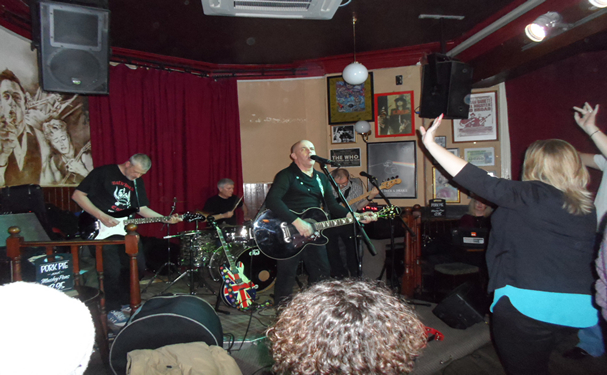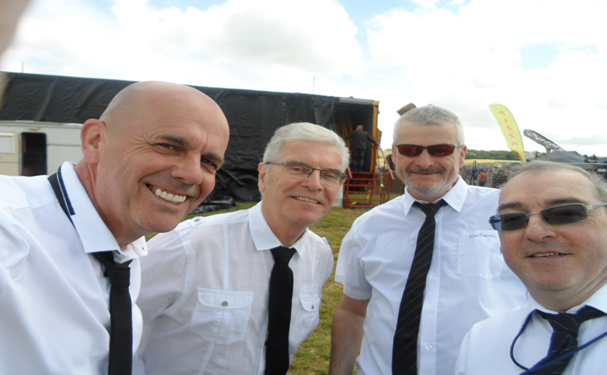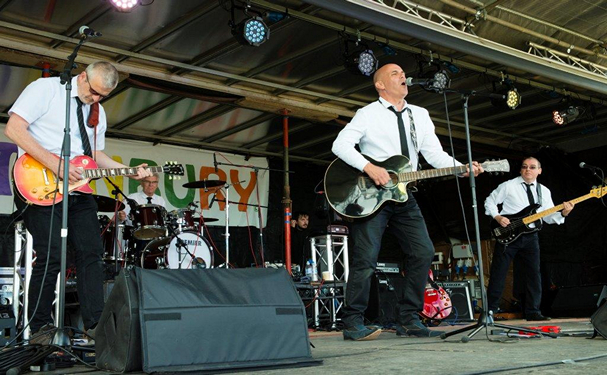 LATEST VIDEO
THE CHRIS BERRY BAND PROMO FILM @ QUEENS HOTEL, LEEDS
More Videos
The Chris Berry Band
Weddings – Parties – Special Celebrations – Festivals – Theatres
The Chris Berry Band is the ideal party band for any event where you want your guests to have a great time and dance the night away!
We specialise in playing what everyone knows and offer something for every age group, but most of all it is about entertainment and having fun. So with us you will find everything from Spirit in the Sky to Sex on Fire and Summer of 69 to Stuck In the Middle With You.
We promise you that your guests will be shattered but also extremely aware that they will need a new pair of shoes by the time we finish with you!
ALL OUR EQUIPMENT IS FULLY PAT TESTED & WE HAVE FULL BAND INSURANCE - You will find this is a MUST if you are booking your event in a hotel.
HOW MUCH DO WE CHARGE?
It is always best to contact us to discuss your individual requirements as every event or party celebration is different. This is not a 'cop out' it's just the way it is. We need to know what you're after and what's involved before we can quote you properly.
What we can tell you is that because you will be dealing direct with us our rates will be competitive – and we just love playing for special occasions.
We can offer a DJ facility too, if you're seeking to keep down costs, but we're not one of those bands actively seeking to add this as we pride ourselves on giving 100 per cent to you from the stage (or the floor in many cases!).
There is a Contact/Bookings page on this site where you can fill in your details including what you think your requirements will be (we fully appreciate that when booking way in advance that you won't know everything so just fill in what you can). We promise we will get back to you within 24 hours of every enquiry. You can also contact Chris direct on 07855 992834 any time.
AVAILABILITY
We play all over the North of England and particularly in Yorkshire, but we will play further afield too. In addition to weddings, parties and special celebrations we are also a popular main stage band for festivals and occasionally put on our own shows in theatres. We also play a number of fantastic bar gigs in Leeds, Hull, Sheffield, Doncaster, York, Beverley, Bridlington and Brighouse. We'd encourage you to come along and check us out at any of these. They're all listed on our gigs page.
Please try not to leave your booking until the last minute. By September/October of each year we are putting together the full diary for the next calendar year ahead. We would advise that you think of booking a band (whether us or another) as an essential element of your planning, particularly for a wedding.
TAKE A LOOK AT OUR VIDEOS
We have included 5 videos on this site. Four are individual songs with the other being a Promo Video designed especially for you with testimonials. These at least give you a flavour of what we do, but we would still advise that you come and see us 'live' if you can too.
We had a wonderful day Thanks Chris and the boys..lovely weather and a great sing along, even though I can't sing... Lizzy at The Ship
Hi Chris, I just wanted to fire over a quick email to say THANK YOU so much for Saturday. You and the rest of the band made the night the success it was – you were absolutely fantastic! Walkers, volunteers and staff all came to me to say you were brilliant! I can't imagine a better band being with us for the first year at Temple Newsam. Matt, Marie Curie Cancer Care Charity
The Chris Berry Band were a perfect match to the bright afternoon on the Saturday. A variety of covers, including Bryan Adams, The Kinks, Amy Winehouse and The Mavericks, as well as crowd-pleasing renditions of 'Brown Eyed Girl' and 'Let's Work Together', had fans dancing and enjoying the simple pleasures of live music on a sunny afternoon. A party atmosphere pervaded and I was glad to catch this band again later in the Marquee tent, where the dancing was also in full swing.
Katy loves a good wedding dancing on the table thanks for sharing our special day
I took mine off as soon as we sat down and never put them back on! Had the imprint of them on my feet all night so I'm not too bad. However when I sat on the sofa this morning and saw the colour of the soles of my feet! Great night, great band! Thank you so much!
Great night xxx great band xx dance floor busy all night xx thank you x
Forthcoming Events
Current Set List
Brown Eyed Girl   - Van Morrison
Dancing In The Dark   - Bruce Springsteen
Valerie  - Amy Winehouse
Stuck In The Middle With You – Stealer's Wheel
Dakota  - Stereophonics
Dance With Me Tonight – Olly Murs
Dance The Night Away – The Mavericks
Crazy Little Thing Called Love – Queen
Sex on Fire  - Kings of Leon
Come On Over To My Place – The Drifters
Can't Take My Eyes Off You – Andy Williams/Muse
Let's Stick Together – Bryan Ferry
Twist & Shout – The Beatles
I Saw Her Standing There – The Beatles
I'm a Believer – The Monkees
Summer of 69 – Bryan Adams
Mr Brightside – The Killers
Jumping Jack Flash – Rolling Stones
I'll Be There For You (Friends theme tune) – The Rembrandts
Stand By Me – Ben E. King
Come On Over To My Place – The Drifters
Sweet Home Alabama – Lynyrd Skynyrd
All Right Now  -  Free
Honky Tonk Women – Rolling Stones
Substitute – The Who
You Really Got Me – The Kinks
20th Century Boy – T.Rex
Hot Love – T.Rex
Blue Suede Shoes – Elvis Presley
Hound Dog – Elvis Presley
Roll Over Beethoven – Chuck Berry
Chris Berry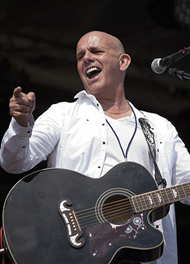 Vocals/Guitar
Epiphone Union Jack, Epiphone Jumbo, Ovation Elite
Mick Clark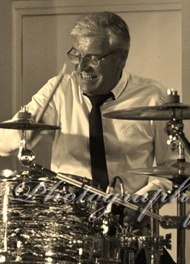 Drums
Dave Daykin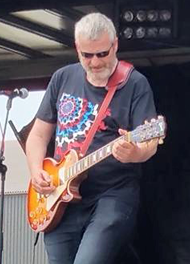 Lead Guitar
Tim Fitch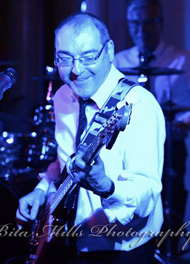 Vocals/Bass